Maiden Bandana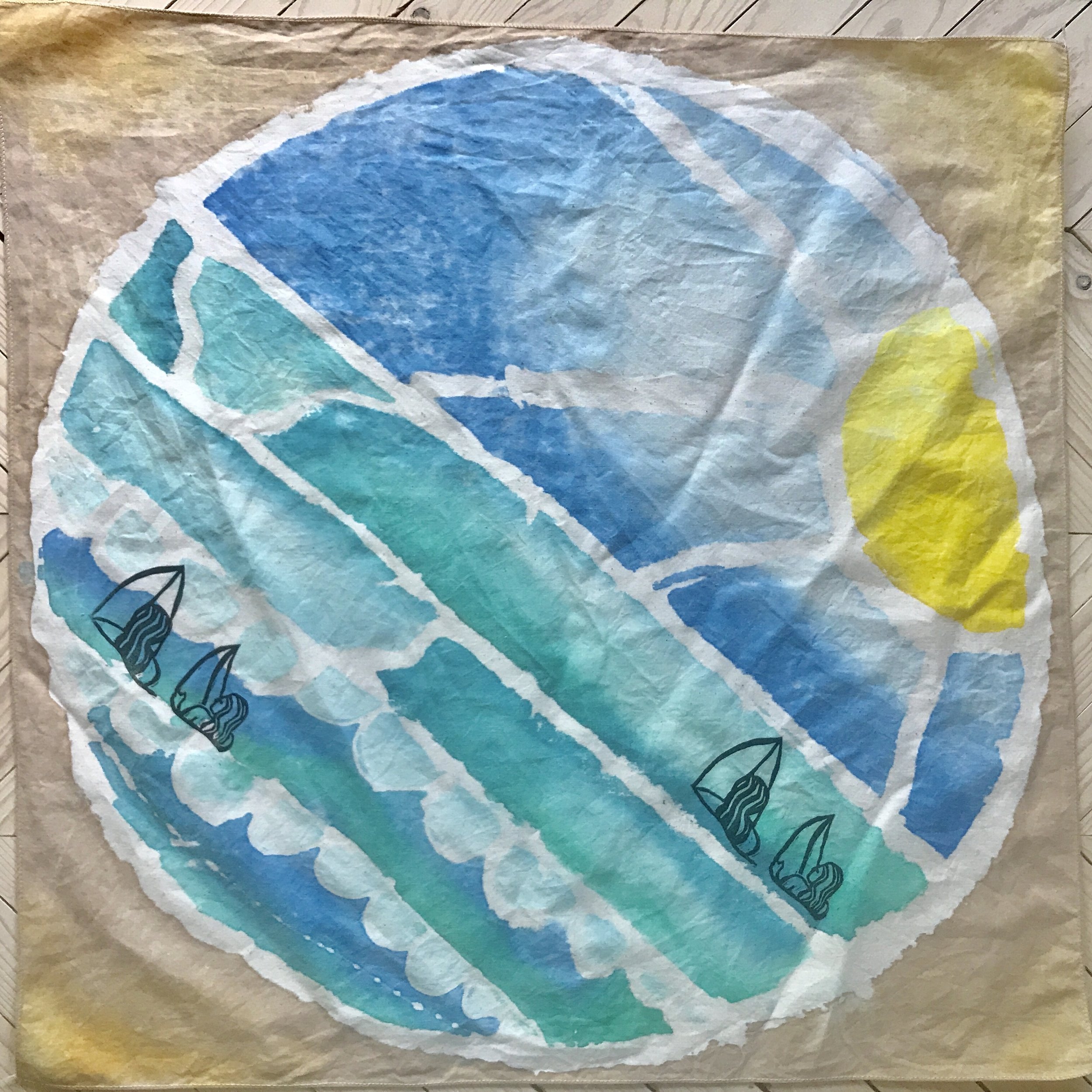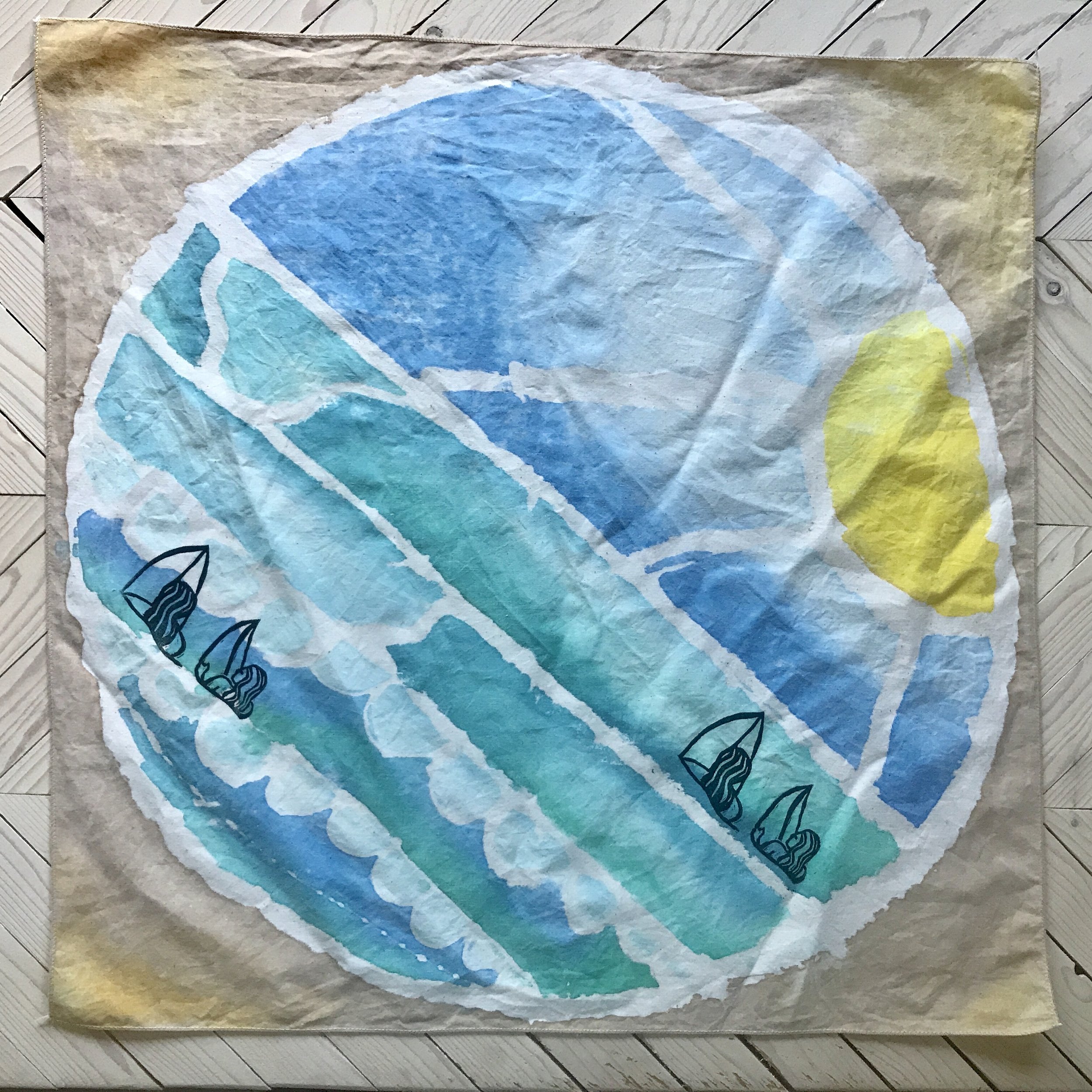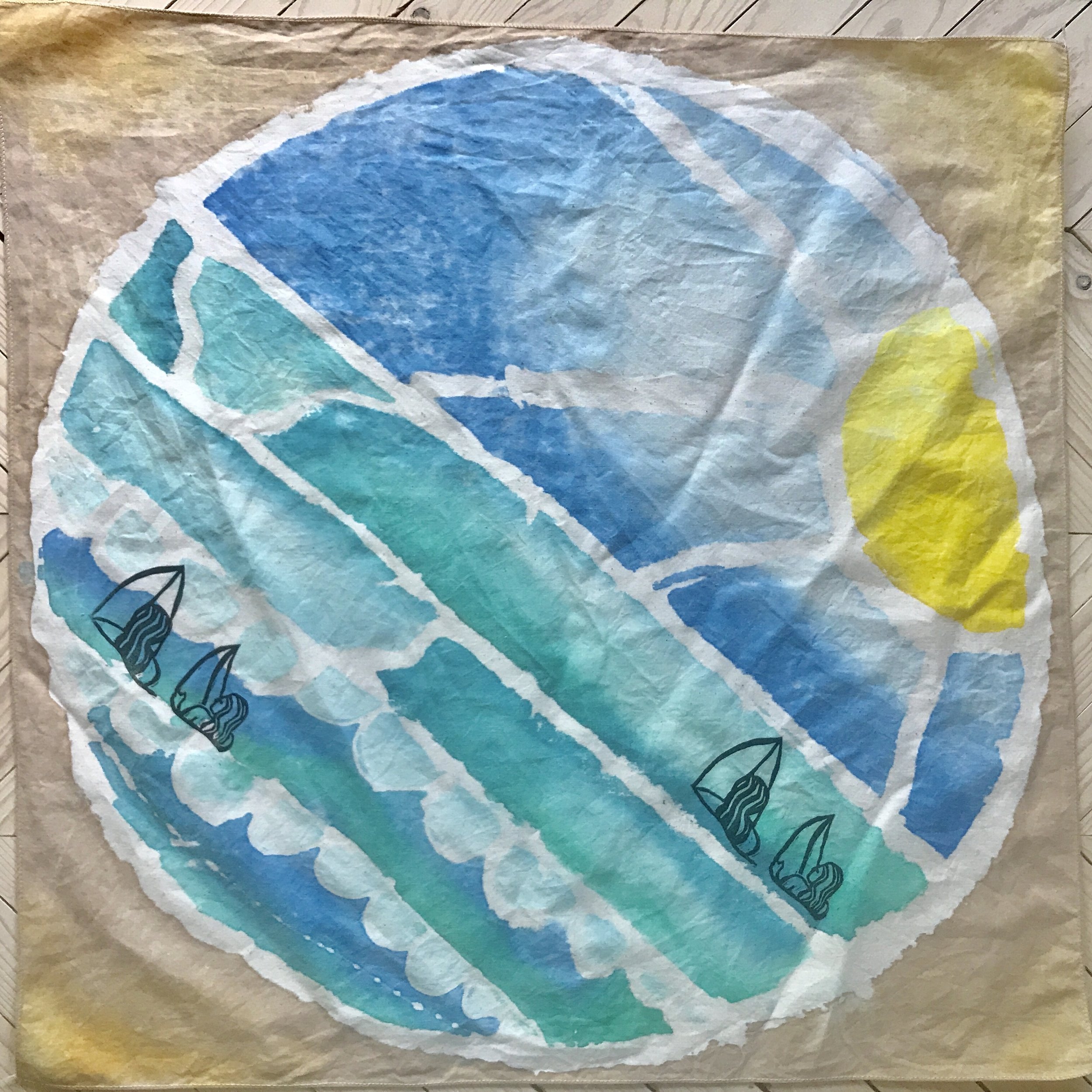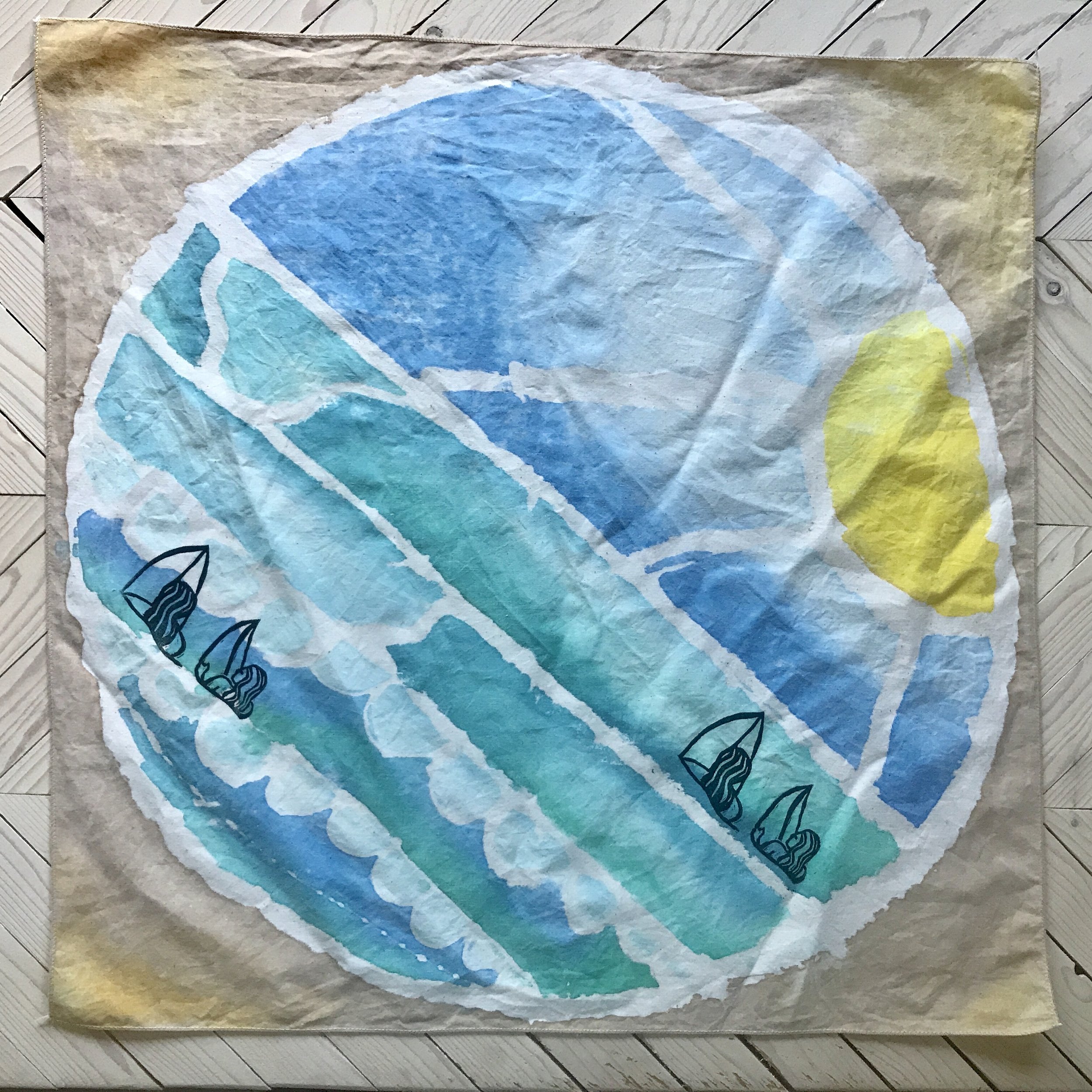 Maiden Bandana
Product Details:

- 100% Cotton Bandana
- One of a kind
- 100% Made in USA
- 22 inches, pre washed
- Normal Washing
- Each is hand painted and block printed

Bursting with warm water waves, this stunning scarf is truly ready for the beach.
Maidens of the Pacific is an ocean based line, Located somewhere on the Pacific. The line offers layer able jewelry, scarves and screen printed apparel inspired by the beaches of the Pacific. Each designs is an ode to natural elements, floral and fauna. Each piece is embellished by Sara Knighton and epitomizes uniqueness and authenticity, whether worn to the beach or in the back yard.